Extraordinary puppies from Lagotto Valle dei Medici coming soon.
The Italian Water dog knows how to win you....over

in House

outdoor

EVER

with Children

in Family

in City

in the country

to the sea

EVERYWHERE
Lagotto Romagnolo is a dog rustic and affectionate and....

strong

robust

resistant

vigorous

forceful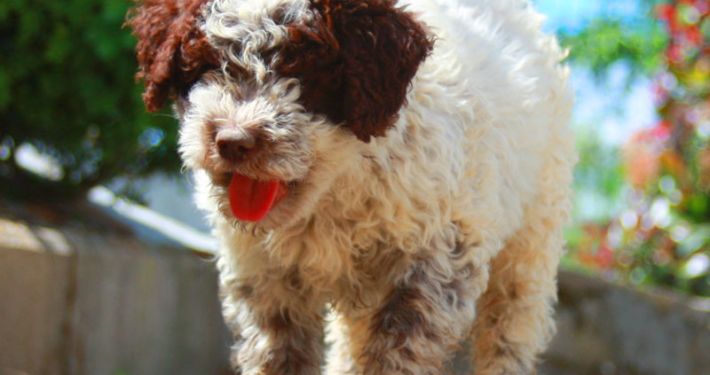 Feeding your puppy: How and what. In our kennel both for…
Lagotto Romagnolo is

in love with his family

clever

funny

hilarious

brilliant

polite

quiet

able

sharp

perceptive

mild

joyful and cheerful
Reviews
The success of our puppies in their families and they say about us
In the year 2016 we bought our first Lagotto Romagnolo. Step by step we were discovering how fantastic this breed is. These are unbelievably clever dogs, they learn quickly and can adapt to every situation. And that´s why we decided to get another dog friend for our Lagotto. We tried to find a suitable puppy in our country, in Bohemia, but at that time there was no puppy available. So we started to look in Italy, in the country of the origin of this breed. By pure chance we came across the website of Valle dei Medici and immediately contacted them. We got an answer from David very soon. He said he was expecting a litter of puppies in the near future. We were all looking forward to it very much and impatiently were expecting the good news. Finally! David sent us a message that the puppies were born. From that time on we were in contact and we were following  the progress of the puppies. David chose a puppy exactly as we had wished. We went to collect Ermes immediately after the New Year and we brought him home on 3rd of January 2019. Since then Ermes has been a source of joy for us. In a few days he will be six months old. He had grown into a lovable doggie and is very smart and sweet. Thank you very much, David.
David and Martina are wonderful people and professionals. They love their dogs and their main goal is to make sure that they find loving and dedicated owners. Once we got our adored Lagotto puppy, they have been always on the call for any question or suggestion. We strongly recommend them to anyone who is exploring the idea of adding a wonderful Italian Water Dog to their life. It's a fantastic animal, smart, funny and spirited… a true Romagnolo!
We are so so happy with our Lagotto puppy. Myself and my family cannot thank David and his family enough for firstly, raising such a beautiful dog in a beautiful home for us but also for all of the advice and support they have given throughout the process and afterwards. We bought our puppy back from Italy to the UK, which requires a lot of administration and paperwork which David was extremely helpful and knowledgeable with. His family have such a love for their dogs which is evident in how they are bred and raised. Our Lagotto now completes our home, with his intelligent, calm and loyal nature and that is all thanks to these wonderful breeders. We look forward to sharing stories as he grows up and wish for them to come and visit whenever they need. I could not recommend Valle dei Medici enough and will be sure to visit again in the future, maybe we will bring back another Lagotto. Thank you!
We first visited the Lagotto Romagnolo Valle dei Medici kennels in August last year to meet David, his family and all their lovely dogs.
The kennels are situated in a beautiful corner of the Tuscan countryside and the kennels are basically a lovely family home and gardens at the end of a quiet lane.
We received a very warm welcome from David and his dogs and enjoyed playing with the lovely dog that was pregnant with our future puppy.
Over the next few months David helped us to select our puppy and guided us through the process of preparing to bring him back to the UK. We visited again in October and were delighted to meet our beautiful puppy.
Just before Christmas we travelled back to Tuscany again to pick up our new baby. Once again we were warmly welcomed by David and his lovely family and they helped us to prepare all the paperwork required for our pup's journey back to the UK. David's sister in law is a vet and she had prepared his passport for us. This was a real bonus and one less thing for us to worry about.
We would strongly recommend David and his lovely wife Martina's kennels and the service we received. We have a beautiful puppy and have made some lovely friends with whom we will visit in the future.
After a lot of reflections and considerations My husband and I decided to take a little lagottino. We therefore went to the Enci website and from there we started our research of the suitable breeding. Arrived on the site of VDM something snapped: You perceive the passion and attention that David puts in his "profession/mission". The site is complete, always updated and treats the different aspects of the breed and the management of the dog.
It was more or less ferragosto.. I sent an email asking for information… after half an hour I get a call: David who tells me about his "canines" that asks me what kind of dog I try, what family I have, what needs I have… together we make a sketch of the dog we need: We have 2 little girls , we often go hiking in the mountains.. And already that we were happy to try the truffle…! He replies that he will see if among his litters there is a dog that suits! Day after day we update, identify the right dog, send us movies and photos so we can follow the growth of the puppy. When we go to get it is love: The puppy is gorgeous, raised in a clean and familiar environment under careful veterinary control. Brought home it proves a dog posed, has no fear of anything, plays with the girls without ever exaggerating. The vet to whom I showed it was spurticato in praises and appreciations, as well as all the experts of Lagotti that we met in our walks!
We decided to take a lagotto, after my poodle had unfortunately been missing for a few months, and I searched the Internet for a serious farm to turn to.
The breeding valley of the Medici inspired me immediately: already browsing the site you perceive the love with which these dogs are grown and followed, in addition to seriousness and transparency (everything is documented).
From the very first contact with David, I received the utmost assistance. Not being able to go to see the puppy, because very distant from my region, David sent me videos and photos of the litter so that I could follow the puppy (which had identified for me according to my requests) as it grew and this made more " Slight "the wait.
When it finally came the long awaited day and I went to get it, I found a clean environment and full of stimuli, in which dogs can grow well, followed by David, which must be said, is first of all a big fan and you see that puts the heart.
I am very satisfied with my choice.
Snoopy is a fantastic and balanced puppy as well as beautiful and is fully satisfying the features I was looking for (in this David was really good at identifying the puppy for me!).
Passion and professionalism are the characteristics of this excellent breeding, which I recommend to anyone who wants to become a friend of a small lagotto.
We had booked a puppy for the end of June/July 2018.
Then one day I get a message on my phone from David asking me to call him right away; Alarmed I do it and I discover that sometimes sudden news can be also positive.
It tells me that there would be immediate availability of a puppy, good, very bellino and Trotts on a leash that looks like the master of the world.
I think a little ', say a few minutes

and together with my wife and daughter we accept to go to his kennel to take it.
Here, it was love at first sight!
My family and I had not yet decided on the name but once we saw the puppy and learned the name "provisional" We said: Yes, if until today you have been called Billy… For us Billy is perfect!
The time to take care of the bureaucratic aspects and then we loaded it in the car and brought it home. As excited as a child is to his first bicycle.
Today, after almost two months, I have to say that Billy changed his life. He's a loving, playful puppy and he's partying every time he sees us.
On the street we continually stop to ask the breed and congratulate us for how beautiful it is.
Certainly every now and then we have some organizational mishap but the love that Billy is something that has no comparison so we always find a solution.
David and Martina are very helpful people and the love they eat for dogs is intuit at the first visit.
I mean… Would you like a small room? Go to the Medici Valley and you will not be disappointed.
I was looking for a puppy Lagotto and after consulting various sites What impressed me the most was to David. Passion and love for this wonderful breed was what tranprinted from the many information published. I filled out the format for the request of a puppy and immediately David contacted me to give me the details of the litters coming and to try to understand my needs, being for us the first dog. Since then he kept me updated on the birth and growth of my Olly with photos and movies. Saturday we finally went to fetch her; She has been with us for a few days and we are delighted: she is already fond of her and is serene and lively. Congratulations to David and his family!
My 7-year-old Emma was very afraid of dogs and we then decided to take her a puppy to overcome this little phobia. After a careful study of the breeds, we decided for the Lagotto Romagnolo that for his sweet and affectionate character seemed to do our case. After an equally careful search on the Internet we stumbled upon David. He and our little Carrie's Lagottina have changed our lives.
Our puppy is beautiful (they stop us constantly to ask for the breed), lively, intelligent and sympathetic; It is very sweet with everyone, even with dogs that show themselves not too friendly.
And our little girl loves her. Now they are inseparable and we too could not do without the parties that he does every time he sees us.
Puppies are challenging, but in exchange for a little attention they give you an affection that has no comparisons!
About a year ago wanting a puppy to accompany my dog from truffles of twelve years, I sent messages, through the network, to various farms to know the availability of puppies of female lagotto.
Among these farms there was also "the Valley of the Medici" who contacted me by phone.
The phone call has inevitably touched on various aspects of my request and I must sincerely say that Yuri (David) gave me the impression of a breeder a little ' different from those so far known to me.
In fact, I was struck by a series of theories and a philosophy in bringing up which, in my humble opinion, expressed very dear concepts to me ever since.
Not having on the moment puppies available I took time to decide, after some of my reflections I contacted Yuri by phone to schedule a visit to his kennel and also to know him in person.
I must say that my visit and direct contact with Yuri did nothing but reinforce my conviction of taking a puppy from him.
In fact I waited almost a year, risking among other things to remain without dog from truffles given the age of my current.
Today is almost a month that I have at home a beautiful puppy that Yuri has helped me to choose.  I must say, without any doubt, that the expectation has been amply rewarded by a very clever, balanced and characterlessly tenacious specimen. Very very loving that since the first day has adapted without any problem to the new conditions. This is from experience, since it is about thirty years that I have truffle dogs, I think it is mainly due to the care with which Yuri chooses the subjects to be mated and the conditions with which it makes the puppies grow.
Nothing is left to chance and the results are immediately seen. 
Needless to say I am delighted with my choice and have met a breeder with characteristics not usual in bringing up. Another very important thing is the continuous contact that Yuri holds even after with the owner of the puppy.
Problems, doubts, clarifications are overable with your direct help. I can not say anything else that I was lucky to meet a farm and a breeder like Yuri, even if found accidentally through the network.
Aki has been a member of our family for a month now and we are very happy.
It is a very affectionate, cuddly puppy, and very sociable with everyone, especially with children.
We were looking for a serious farm and as soon as we visited the breeding valley of the Medici we knew we found it:
David and Martina opened their home where we met Runa, Aki's mother, and her siblings, and breathed in the family and serene environment in which he grew up.
Thanks to them, because we are experiencing a beautiful adventure with our wonderful little lake.
Having wool in our home has made our lives better!
Heartfelt thanks to you who accompanied her in the first important period of her growth and that made her a docile, good and unique puppy!
David and Martina bring us heart, experience and honesty in raising puppies. They are following the insertion of our beautiful Lagottino even now from afar. Baloo has become part of a house with small children. After the first few days it was very well set.
So much of this is due to the character of the breed but also to the attention with which it has been bred since birth. Attentions which he received in the round also from the medical point of view.
The puppies in the kennel are followed by a very talented veterinarian. Proof of this is that my veterinary reference was affected by the quality of care that the puppy had received in breeding, as the type of vaccine.
To the many who ask me what breed is the dog and where I got it I can only suggest to turn to David and Martina.
We were looking for a lagotto as the first dog to be included in our family. And we arrived downstream of the doctors browsing the Internet.. A maremagnum who sometimes knows how to give unexpected surprises as in this case.
David on the phone turned out to be a careful listener of our needs, as friendly and punctual in explaining the "World Lagotti". The visit to the farm even before our Nina was conceived… It was a fundamental step to understand who we were dealing with.
David and family have gone beyond expectation!
It is certainly a breeding, and the end is to sell the dogs.. But their love for these animals transcends the business itself and this is understood immediately. Dogs are not numbers, but rather small, beloved creatures and literally followed as children.
This is what we were looking for: a family that loved animals and that accompanied us in this important choice. When Nina came to Padua with us… David was waiting for our phone calls to find out if everything was okay… And if some times we forgot to call him.. They didn't spend many days calling him! We could not ask for better: true love and passion United to Absolutà professonality.
Our experience with Valley of the doctors could not be better. From the first moment, even with all our questions, David and the family were always available. We created a relationship before the arrival of our puppy and for us it was very important and useful during the waiting period. Now we have our "tuff" puppy for almost three weeks. He is lively, sociable and full of love. Certainly thanks to the care they have given him in the first days. We are incredibly happy and in the future if we choose to have a brother or sister for our tuff we will undoubtedly go downstream doctors!
17 July 2017 Rocky today turns 4 years… And I want to say thank you again for this fantastic lagotto.
Here is our beautiful RON who has joined our family since the end of May. Balanced, playful and sociable he had no difficulty in settling down. I thank the breeding Valley of the Medici of Scarperia for the excellent work done contributing surely to make Ron a very special puppy!
And thanks for the availability and support given with tips and valuable information!
Keep it up!!!
He is Pepe, son of Saetta and Thor, born on March 15, 2017, puppy of Lagotto Romagnolo. Our pepper. Beautiful huh? I found it by clicking on the Internet, almost for gaming, one evening in April. Risky, I know, but, to look good you will find serious and available people.
I was lucky: of the announcement I was impressed by the quality and the detailed certification with which the puppy would be delivered, as well as the love and care that there were behind the grow those six small pests.
Nothing was left to chance, from vaccines to nutrition, from documents to pedigree.
Yuri, the breeder of Valle dei Medici, gave me all the necessary information from the first contact demonstrating an out of the ordinary availability. In addition, he sent us periodically, with great video and photos, continuous updates of the growth and progress of small pepper. Photos and videos, news and invaluable information because the time to fill was so much! From April to June… The long wait, but beautiful.
We prepared for his arrival with a festive family organization, preparing to the best the welcome of the much desired pelosetto, from the kennel to the medal, from the bowls to the first ball.
We just had to wait for the time to complete the imprinting and socialization of the little (Yuri's seriousness would never have allowed it to be taken away from the mother too early and without the necessary medical checks and vaccines) completed and then we could Take.
The fateful day was June 9th. A week ago. We started from Rome very excited: the wait was over. We couldn't wait to see him, take him with us.
And now it's here that it slumbers on the marble belly to the air looking for a little ' refreshment from the hot these days…
It is not pointless to say that we are super happy and very very satisfied. He is very well, it is beautiful (even according to the veterinarian who visited here in Rome and that is not a type with easy compliments), smart, quiet and playful, morphogicamnte perfect and above all…. Adorable. Are and are-I, my son and my husband-really glad to have it with us and to have it taken in a serious breeding like the valley of the doctors on which we know to be able to count at all times even after its adoption.
A beautiful ' canine ', as Yuri says in a wonderfully affectionate and exquisitely Tuscan way.
Thank you very much.
GIOTTO is a week in the family and I must say that it is the puppy we were looking for… She behaves well, sleeps quietly and learns to be alone. For now it does not combine trouble, in the garden is happy and it seems like a good start.
I have known David for several years, with him I have shared the passion for the research of truffles, often coming out together with our dogs. Later also dragged by his enthusiasm in 2013 I decided to play Maya, my Lagotto, and it was a wonderful experience!
David was involved in selecting the male dog for the assembles and followed in first person all the phases until the weaning of the puppies, taking care of Maya and the puppies. Surely I would trust him again for my next lagotto.
an infinite joy; The beautiful puppy of Lagotto Romagnolo has arrived in the family, "LEO" a love of playful puppy.
11/11 Taglierini with Truffle, offered by my puppy "Leo" fruit of his experience, a real intelligent and affectionate lagotto Romagnolo. It's a love… But especially thanks to my friend David professional in raising Lagotti Romagnoli.
For some time my family and I were looking for a dog and looking on the Internet sites we saw a gentleman who sold puppies of Lagotto Romagnolo. I phoned to get some information and it seemed very helpful, with my wife and daughter we decided to see this puppy right away.
Like to say, love at first sight.
We chose Rusty and I guarantee that the Lagotto is a terrific dog.
We had a great time at this farm for two essential reasons: they care about the puppies and they are very helpful and prepared people for any need even after bringing the puppy home.
We were surprised that they call us to get information about the health and progress of our Rusty.
It's awesome, our Rusty!
LUCKY 8 months and 16 KG of pure Dynamite is a dog that among the people do not go unnoticed, walking with him is a pride there is no passerby who does not turn attention. We did not want to believe, but Lucky (brother of Chicca) with his partner Peggy, have found some truffles in a villa in the heart of Rome Ahahah (surely they are nothing but satisfaction is so much)!!!
We went to visit this farm after seeing the site,
I must say that it made us immediately a very good impression, even better than it was described on the internet
On two September we returned to take our beautiful Labrador cub, d'artagnan.
All puppies are kept well, in a clean environment
And family, especially bred with love and passion, also raise the Lagotto Romagnolo, have beautiful specimens.
That dire……se you're going to adopt a puppy let us jump, you will be amazed!
Daniela
In The family we are 5 with Brenda who is a little truffle dog. She's beautiful and pretty naughty, when people come in, she wears the shoe around the house. He likes to nibble on his shoes. Sometimes he gets mad at Santa, when he reproaches us, she barks to defend us. In The winter she loves to be sleepy on the couch. She's the most beautiful dog in the world.
We've had a Lagotto puppy for 10 days. We couldn't have chosen better the breed and especially the breeding. David and Martina are exquisite people and you can see by the character of Balù (that's how we called him) who was raised serene and healthy. Our little lake has settled immediately to us and to our house. He is always lively, very perceptive and has no problem to socialize with other dogs, people and even with small children. After a few days he has already learned to walk on a leash, to come back when he is called during his free runs. At night he sleeps peacefully even though we are in another room with the door closed. He has already had his first experience in the snow and had a lot of fun. What can I say… we are very happy with our choice and every day is a surprise for the progress made. Thank you David and Martina for giving us this chance.
Baloo sulla neve a quattro mesi.
Arthur is fine and always on the move. The vet who visited him said he's a nice dog! A cordial greeting
The puppy is beautiful cheerful and also good. Every day is a pleasant surprise. He loves water, good walker, obedient, excellent company!
On the street it is a huge success and in many people recognize it as Lagotto, for others it is simply fantastic!
Hello! Everything is fine here! Olly is a show. Serena, nice and to be so small even obedient! Really special! Thank you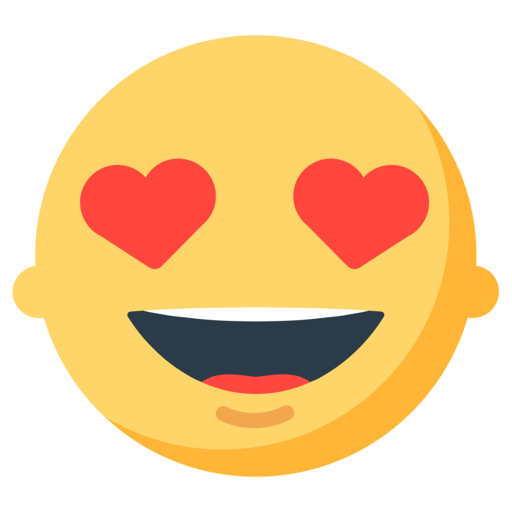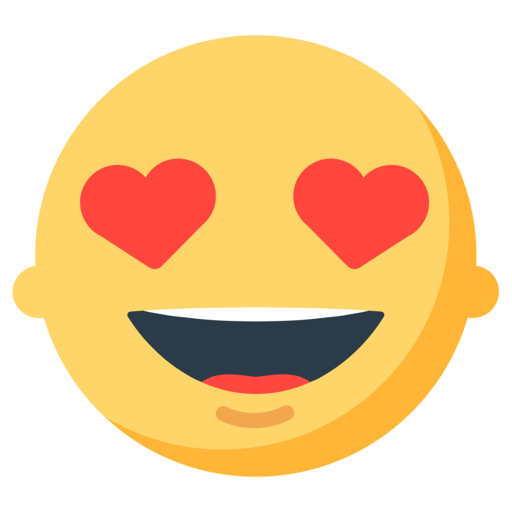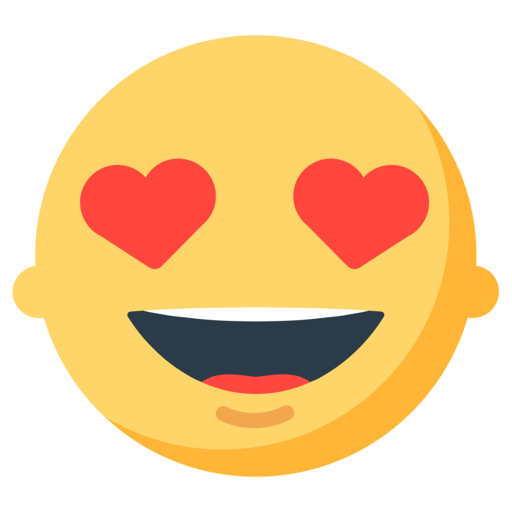 Hy David
We can report Amelie is fine. We are happy with her and she's great, cheerful and cheeky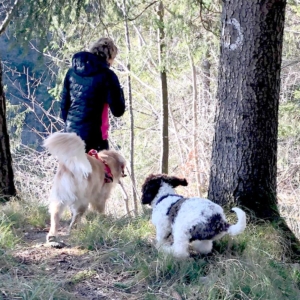 With pleasure I would like to say a few words about our puppy Doride and the Medici Valley breeding. We had recently lost our previous pond and the emptiness was too great. After many reflections I contacted David by chance because I was impressed by his beautiful dogs and the pictures of the past litters.
So I hoped to find a puppy available even though I thought it would be difficult because I could see that they were all booked. I cross my fingers and as if by magic, a litter of Amber and Pedro of 4 adorable little brown ponds of which 3 males and one female, my Doride, who with great love David decided to entrust me with. No choice was more appropriate, I never had any problems with her, she didn't cry even on the first day, she is lively, cheerful and intelligent, a tireless, obedient and beautiful walker.
Like all of you I have received compliments on how she has been raised and for this I thank David and Martina who bring out the best of this breed which, however, being very demanding, would not have these wonderful character and morphological characteristics. With the previous Lagotta I had many difficulties. She was afraid of dogs and a lot of behavioral problems while with Doride everything is simpler, she is not afraid of anything and she gives us a lot of love every day.
This shows that behind a great dog there is a great breeder.
Thank you very much for this ball of hair of happiness and see you soon.
The best breeder I could have found! The experience I had with David exceeded every expectation. I was supposed to pick up our Lella At the beginning of March, David took care of any document and vax needed to carry her to the US, but then Italy closed for quarantine and I was able to get there only at the end of April. He has been very collaborative and flexible, keeping Lella with him longer than expected. The puppy is beautiful and friendly, she is exactly
What I was hoping for and couldn t be happier. I would recommend David to anyone who wants the perfect experience and puppy, the best choice I could have taken!
Grazie Allevamento Valle dei Medici!